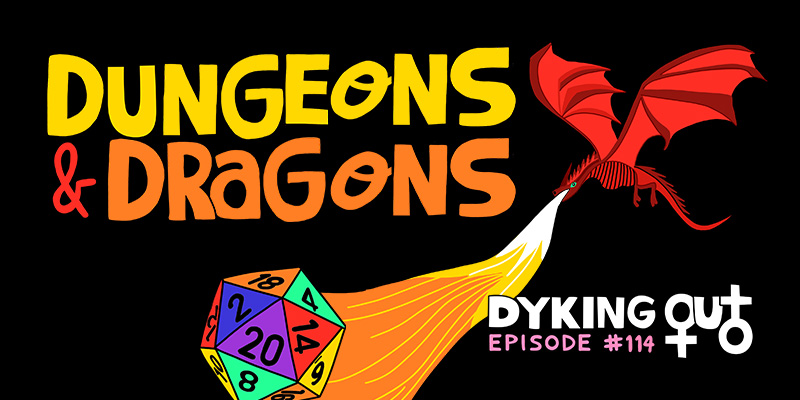 Are you a human in the streets but a non-binary pansexual cleric in the character sheets? Whether you know what this means or want to find out, tune into this very special episode with New York Times best-selling YA author Kody Keplinger (The DUFF) and guest co-host Mindy Raf! Before we talk shop regarding all things table top, we dyke out about body positivity, Little Women, Ellen, and so much more! So what's it like when two D&D n00bs talk to a seasoned played? It turns out the game is very relatable and VERY queer. It's a fascinating conversation with one of our most interesting and imaginative guests! And remember, this year, BYOK!!! Also, find out what #BYOK means and why it's our motto for 2020.
-Dyke Out with us at Stonewall for our first show of 2020 on January 27.
-Get extra episodes by joining out Patreon community of becoming a member on Himalaya.
-For related content, follow us on Twitter, Facebook, Instagram, and Leave Us a Review if you like what you hear!
-Like our theme song by There Is No Mountain? Subscribe to our composer/mixer's youtube channel for more beats and mixes.