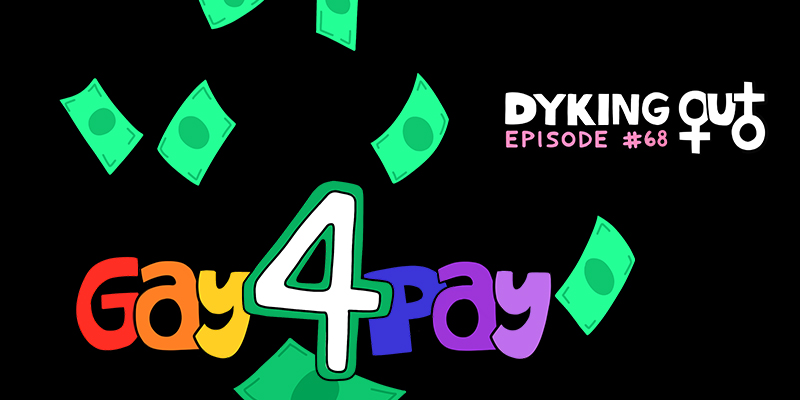 Taylor Ortega (Kim Possible) joined us to dyke out about Shay Mitchell, Cate Blanchett, Rachel Weisz, and all the other actors who play multiple queer roles on screen but identify as straight on the streets. Before we dive into the ladies who keep us asking "but is she???" we talk about Carolyn's moment in the sapphic sun which of course leads to us discussing The L Word for the 20th time. We also clear the air about a future guest who had some recent controversy in the news and let you know why we won't be bringing it up next month when she sits down with us (spoiler: it's not because she's Carolyn's number 3 crush).  But then we get right down to business, and we #namenames. Why are some actresses casted for queer roles when there are many queer actors who are available for those same parts? Who is convincing and who isn't? Can queer people play straight characters? We wrap it up with a listener question and embarrassing exchange about TikTok. Be sure to watch Taylor as Shego in the Kim Possible movie when it comes out on The Disney Channel.
-Keep the podcast a-lez and gay by donating to our Patreon, where you can get some sapphic swag.
-For related content, follow us on Twitter, Facebook, Instagram, and Leave Us a Review if you like what you hear!
-Like our theme song? You'll love the duo behind it: There Is No Mountain