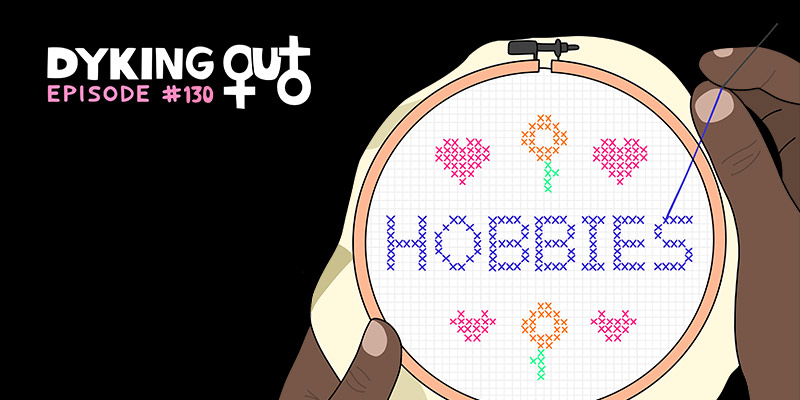 They're a great way to make friends, meet future girlfriends, and lately, help pass the time. Comedian and writer Shantira Jackson (Saved By The Bell, Busy Tonight) joins us to Dyke Out about hobbies! How have your hobbies changed from when you were a kid? Are some inherently more queer than others? Would you ever take up a hobby just to impress someone? Yeah, acoustic guitar dabblers, we're talking about you. We also chat about the shows we've been streaming, from pleasant British realty shows, to Reese Witherspoon playing the shit out of white women, to well-endowed men with dragon tattoos. Finally, we wrap it up with a question from a listener who can't find love on her Mediterranean island.
For 50% off your first Care/of order, go to TakeCareOf.com and enter the code "dykingout50"
-Get extra episodes by joining our Patreon community or becoming a member on Himalaya. We use the money for equipment, studio rentals, editing, mixing, travel for live shows, and more! If you can't support the pod on a monthly basis, please consider tipping us through Paypal. We truly appreciate it!
-For related content, follow us on Twitter, Facebook, Instagram, and Leave Us a Review if you like what you hear!
-We've got new MERCH.
-Have a question that you need answered ASAP? Check us out on WISIO.
-Like our theme song by There Is No Mountain? Subscribe to our composer/mixer's youtube channel for more beats and mixes.