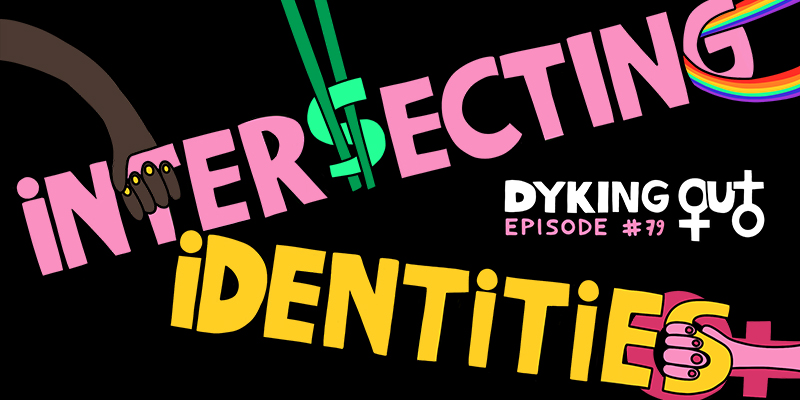 Season 3 Episode 5 of Netflix's Queer Eye brought us the story of Jess Guilbeaux, a strong black lesbian who was out on her own after being outed to her adoptive family. Jess was gracious enough to dyke out with us about how that episode has affected her life, but also about living with intersecting identities. Many of us our judged by our identity, or identities, as many of us have multiple. But sometimes they can be at odds with each other, or we may be at odds with the label itself when we don't fit perfectly into societies expectation of one category or another. We talk about labels and doing the work for more marginalized identities, and end with a plea to Paramore and a listener question about her family who doesn't acknowledge her queerness.
-Keep the podcast a-lez and gay by donating to our Patreon, where you can get some sapphic swag.
-For related content, follow us on Twitter, Facebook, Instagram, and Leave Us a Review if you like what you hear!
-Like our theme song? You'll love the duo behind it: There Is No Mountain