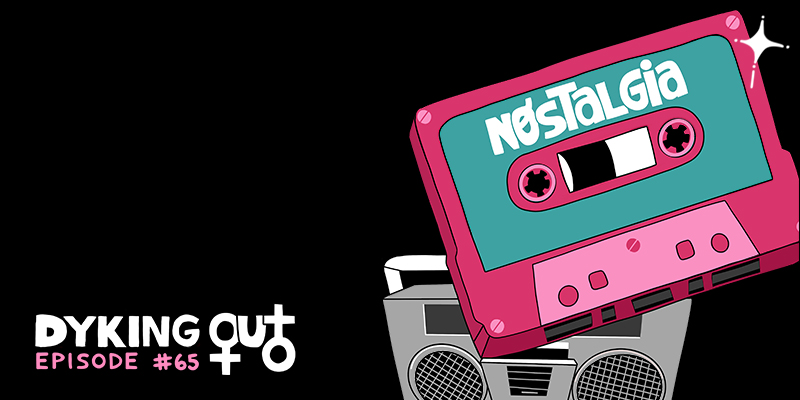 Get out your guitar and strum along to our first episode of the New Year, featuring singer-songwriter Jill Sobule! You may know Jill from her 90s mainstream hits like "I Kissed a Girl" and "Supermodel" (featured in the movie Clueless), and those of you with good taste will know her for so much more because she has over 10 albums out that are filled with some of the most interesting and enjoyable songs in the genre. Jill's latest album is called Nostalgia Kills, which may have had something to do with this week's topic. We dyke out about why we look back, and how it can be both pleasurable and painful. We also explore the role that nostalgia plays in our tastes in music, film, and how it can even break up relationships. But before we look back in time, we chat about the new ladies in congress who are turning heads, as well as some queer movies we saw over the holidays. PLUS, Jill treats us to a little performance of one of her more queer songs, but you'll have to listen to find out which one!
Want more of Jill? You can buy her latest album, and come out to see her perform live at our first Dyking Out at Stonewall show!
-Keep the podcast a-lez and gay by donating to our Patreon, where you can get some sapphic swag.
-For related content, follow us on Twitter, Facebook, Instagram, and Leave Us a Review if you like what you hear!
-Like our theme song? You'll love the duo behind it: There Is No Mountain