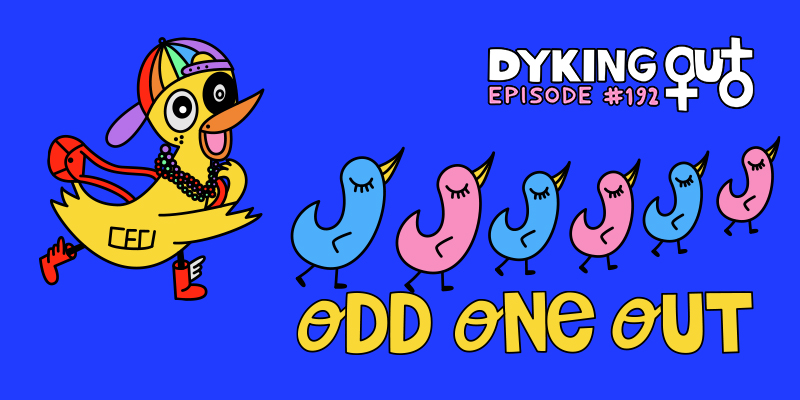 No matter where you fall on the spectrum (even you, straights), or not matter how popular you are, we've all had moments (or lifetimes) of being the odd one out. Comedian Carly Montag (Alone At Lunch podcast) joins us to talk about the many times she felt like an outsider amongst friend and teammates. Why was she so dedicated to wearing overalls? Also, why are people so weird to redheads? And most importantly, how was she so gay without realizing it? But all these instances of feeling different shaped her into who she is today. And that's someone who can't stand to be in a room with another redhead. And also a proudly out comedian and podcaster who is finally living their authentic life. When was the last time you celebrated the things that make you different? Plus, Carolyn talks about her failure to communicate with ghosts, and Melody longs for a simpler, happier time: 2015. Finally, we end on a question from a Patron about queer Chicago nightlife.
-Get extra content EACH WEEK, Ad Free episodes, support the pod, and get to know other listeners by joining our Patreon community.
If you can't support the pod on a monthly basis, please consider tipping us through Paypal or purchasing 1-on-1s and cameos through Jemi. We truly appreciate it!
-We've got MERCH.
-For related content, follow us on Twitter, Facebook, Instagram
-Help more dykes find us and Leave Us a 5-star Review if you like what you hear!
-Have a question that you need answered ASAP? Check us out on WISIO.
-Like our theme song by There Is No Mountain? Subscribe to our composer/mixer's youtube channel for more beats and mixes.