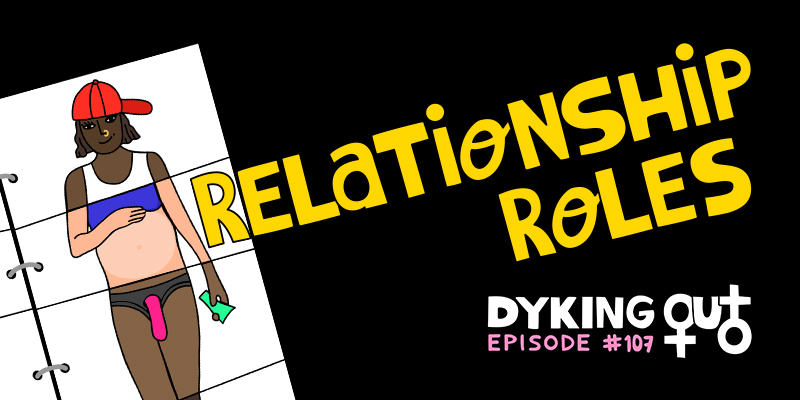 Comedian Whitney Chanel Clark (Broadway Comedy Club) has a bone to pick about assumed roles in relationships. Like why are more masc-presenting women expected to pay on dates or service selfish pillow princesses? What are the double standards that take place in same-sex relationships, and what can we do to defy stereotypes? We explore all of this and more (strap-ons, domestic abuse, cheating) in this extra candid episode. But first, we try to figure out how to stop the heteros from their destructive and lethal gender reveal parties. Finally, we end with a messy listener question about an inappropriate manager.
-Dyke Out with us at Stonewall for the last time in 2019 on November 25.
–Get tickets to Dyke The Halls: A Dyking Out Holigay Spectacular at Joe's Pub, December 16!
-Get extra episodes by joining out Patreon community of becoming a member on Himalaya.
-For related content, follow us on Twitter, Facebook, Instagram, and Leave Us a Review if you like what you hear!
-Like our theme song by There Is No Mountain? Subscribe to our composer/mixer's youtube channel for more beats and mixes.