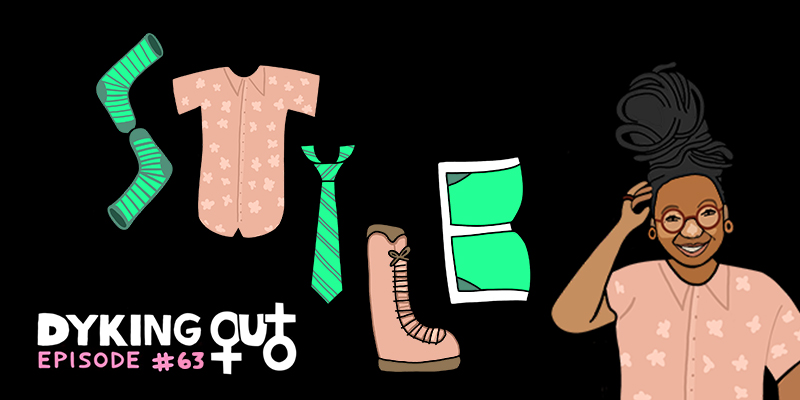 We've talked about hair, hats and flannel at length, but this episode takes a wider look at style. And who better to dyke out with us about it than fashion blogger and influencer, Stray! We cover everything from how to dress for a first date to where to shop to how to find what style works best for you. Carolyn can't shut up about suits, but why should she? We also talk about the celesbians who inspire our fashion choices. Plus, we answer a listener question about bed death and whether or not she should call off her engagement – that's a high stakes question! Be sure to follow Stray on Instagram for some seriously cool outfits and adorable photos of her and her lady.
-Keep the podcast a-lez and gay by donating to our Patreon, where you can get some sapphic swag.
-For related content, follow us on Twitter, Facebook, Instagram, and Leave Us a Review if you like what you hear!
-Like our theme song? You'll love the duo behind it: There Is No Mountain