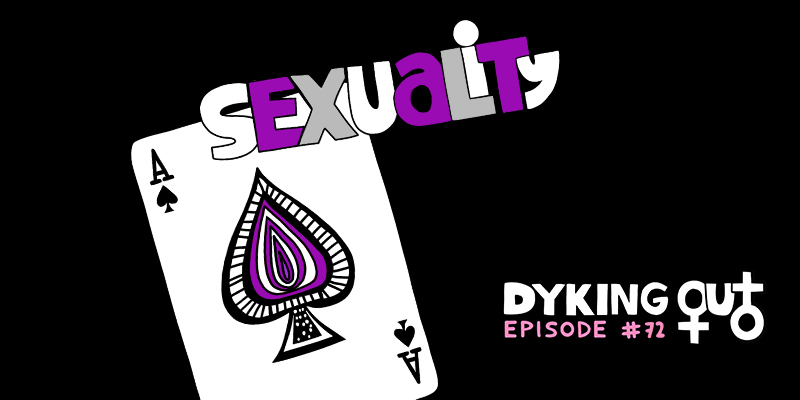 Reality does not bite here at Dyking Out because we are joined by ICON Janeane Garofalo! Yes, we're talking about Carolyn's #3 crush, in studio to dyke out about asexuality and so much more. Janeane lets us know why she's not watching the Oscars, tells us how the TV sausage is made, gives valuable life advice, dishes on past roles…and we are HERE FOR IT. As we get into the topic, she shares that people have always mistaken her for a Jewish lesbian, which she OF COURSE takes as a compliment. And we discuss why asexuality as an identity may be different for everyone because there are no hard an fast rules. Finally, we wrap it all up with a question from a listener who identifies as asexual but doesn't know how to tell for sure if she's also queer.
-Keep the podcast a-lez and gay by donating to our Patreon, where you can get some sapphic swag.
-For related content, follow us on Twitter, Facebook, Instagram, and Leave Us a Review if you like what you hear!
-Like our theme song? You'll love the duo behind it: There Is No Mountain