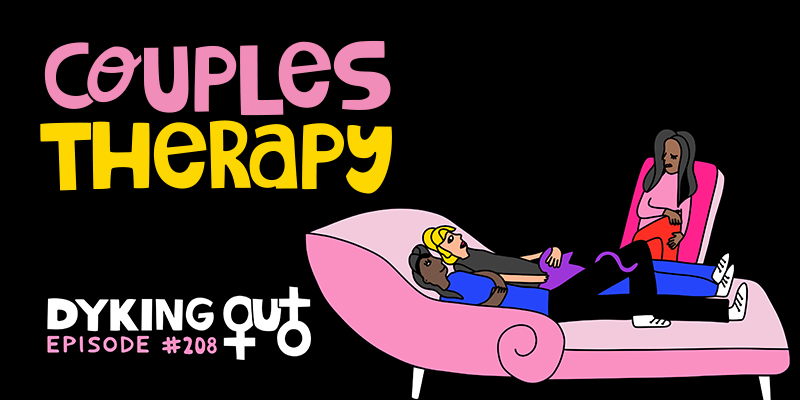 Get ready to process some feelings because we've got comedian Madelein Smith (Cheers For Queers podcast) here to talk about Couples Therapy! How does this topic make you feel? Whether you've done couples therapy, haven't had the chance, or actively avoid it, there's a lot to be said. Do we actually need couples therapy if our tendency is to over-process and over-communicate? Is it a helpful tool or a potential new source of conflict? We talk about our personal experiences with it, as well as when and why we've avoided it. Plus, we talk about some of the relationship difficulties that can be unique to comedians and artists. Also, Carolyn lets Melody pick her gayest thing from a long list, while Melody has Carolyn running off to YouTube. Finally, we end with a question that speaks to the experiences of both hosts.
-Get extra content EACH WEEK, Ad Free episodes, support the pod, and get to know other listeners by joining our Patreon community.
If you can't support the pod on a monthly basis, please consider tipping us through Paypal or purchasing 1-on-1s and cameos through Jemi. We truly appreciate it!
-We've got MERCH.
-For related content, follow us on Twitter, Facebook, Instagram
-Help more dykes find us and Leave Us a 5-star Review if you like what you hear!
-Have a question that you need answered ASAP? Check us out on WISIO.
-Theme song by There Is No Mountain