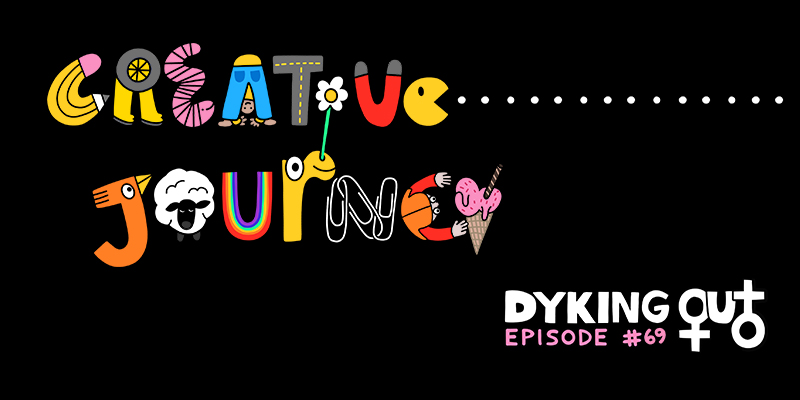 Any of you who watched the last season of Orange Is The New Back should be familiar with this week's guest, actress Alice Kremelberg! Alice stopped by to talk about the journey of pursuing a creative passion, but we did not make it easy for her. First, she had to put up with Carolyn and Sarah arguing about Game of Thrones YET AGAIN. Then right when we're getting to the good stuff, we manage to derail things with a spiraling conversation about how we're all just careening toward a certain death at the hands of our technological overlords. You know, just light-hearted every day stuff queer women think about. As we compare career rejection to dating, Sarah pitches a new game show that we know a few of our listeners would totally be into. And as usual, we end it with a question from a listener whose ex was intimidated by her butch side.
-Come see us live in NYC at Stonewall on February 25!
-Keep the podcast a-lez and gay by donating to our Patreon, where you can get some sapphic swag.
-For related content, follow us on Twitter, Facebook, Instagram, and Leave Us a Review if you like what you hear!
-Like our theme song? You'll love the duo behind it: There Is No Mountain