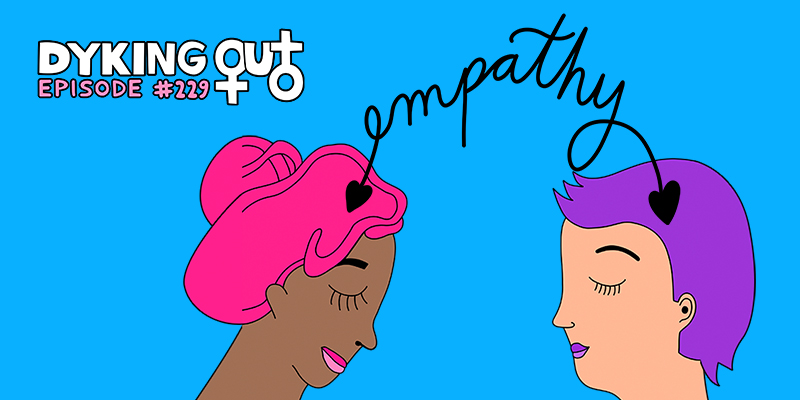 This episode is for anyone who has ever been on the receiving end of mean remarks or straight up hatorade. Writer, podcaster, and comedian Dylan Marron joins us to talk about the power of empathy through lessons he's learned by talking to the people who make nasty comments to him online. We talk about his podcast and new book with the same name, Conversations With People Who Hate Me. Plus, we break down the motivations for seeking out information about strangers who hurt us on the internet. And once you get that information, what power does it have? Also, Dylan shares his thoughts on calling haters "trolls," shares his hopes for our listeners, attempts to explain Turtle Bay, and more! Also, Carolyn thinks she's found the queerest place in NYC while Melody ventures to Astoria. Finally, we end with a question from a listener who is having an impossible time trying to find someone to date.
-Get extra content EACH WEEK, Ad Free episodes, support the pod, and get to know other listeners by joining our Patreon community.
If you can't support the pod on a monthly basis, please consider tipping us through Paypal or purchasing 1-on-1s and cameos through Jemi. We truly appreciate it!
-We've got MERCH.
-For related content, follow us on Twitter, Facebook, Instagram
-Help more folks find us and Leave Us a 5-star Review if you like what you hear!
-Theme song by There Is No Mountain
Sponsors:
Helix: Helixsleep.com/dykingout for up to $200 off your purchase
BetterHelp: As a listener, you'll get 10% off your first month by visiting our sponsor at betterhelp.com/do
Best Fiends: Join us and the millions of Americans who are already playing this game. Download Best Fiends for FREE on The Apple APP store or Google Play.