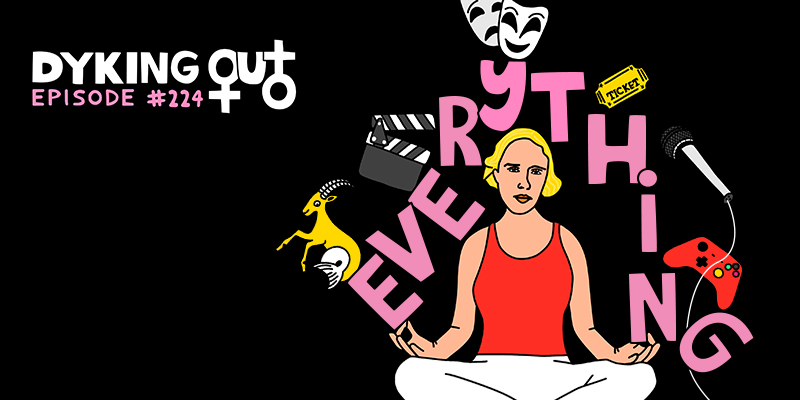 What happens when three capricorns get together to dyke out? You talk about a little bit of everything! Actor and musician Nina Grollman AKA Softee joins us to talk about everything from astrology, to Nathan For You, to video games, to crying on stage, and more! What a great time to be queer, alive, and talking about everyday life on Zoom. Plus, why are straights fighting about the Kinsey scale? And did anyone find love on Carolyn's Valentine's Day dating show? Finally, we end with a question from a bi$exual who struggles to befriend women.
-Get extra content EACH WEEK, Ad Free episodes, support the pod, and get to know other listeners by joining our Patreon community.
If you can't support the pod on a monthly basis, please consider tipping us through Paypal or purchasing 1-on-1s and cameos through Jemi. We truly appreciate it!
-We've got MERCH.
-For related content, follow us on Twitter, Facebook, Instagram
-Help more dykes find us and Leave Us a 5-star Review if you like what you hear!
-Have a question that you need answered ASAP? Check us out on WISIO.
-Theme song by There Is No Mountain
Sponsors:
Helix: Helixsleep.com/dykingout for up to $200 off your purchase
BetterHelp: As a listener, you'll get 10% off your first month by visiting our sponsor at betterhelp.com/do
Best Fiends: Join us and the millions of Americans who are already playing this game. Download Best Fiends for FREE on The Apple APP store or Google Play.