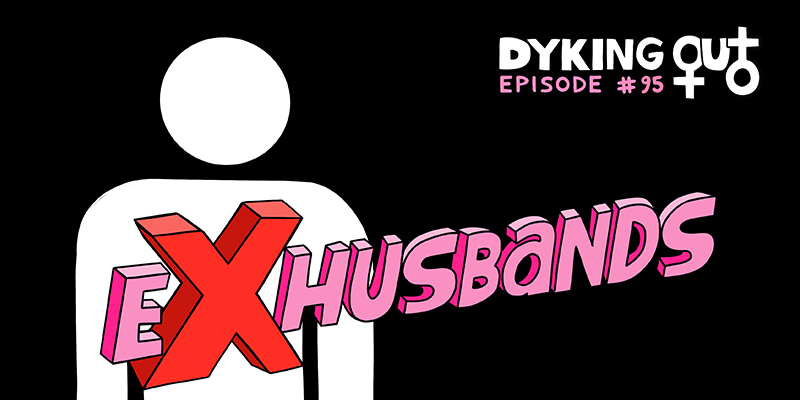 ¡Ay, caramba! Comedian and rock goddess Tessa Skara (High Maintenance) came to dyke out with us about ex-husbands, though admittedly, she has more to say on the topic than we do. Tessa tells us how TV sitcoms shaped her idea of what a husband was supposed to be, and how her queer identity affected the relationship. Her journey to becoming a fabulous NYC divorcée is heartfelt, fascinating, funny, and probably relatable for many of our listeners. We also talk about Broadway's The Prom, our own proms, holding in emotions, and the toxic manifestations repressed homosexuality. Plus, we share our theories and gripes on the now infamous "Work Wife" piece from The New York Times. And as always, we end with a listener question about the acceptance of being aroflux in the LGBTQ community. Thank goodness for Google.
–Dyke Out with us at The Stonewall Inn on August 26
-Get extra episodes by joining out Patreon community.
-For related content, follow us on Twitter, Facebook, Instagram, and Leave Us a Review if you like what you hear!
-Like our theme song? Subscribe to our composer/mixer's youtube channel for more beats and mixes.