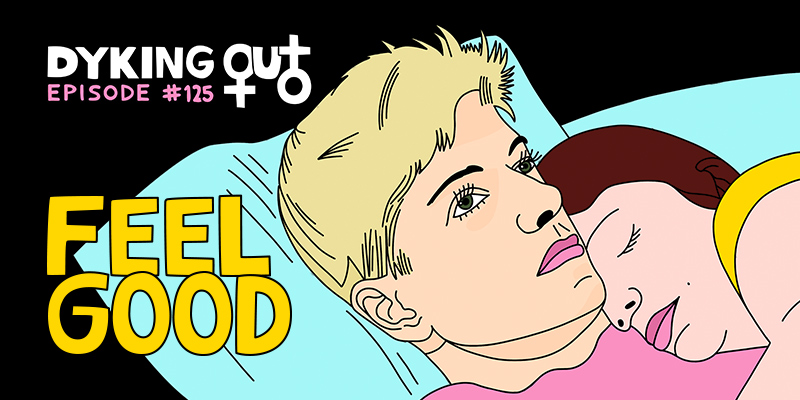 If you're wondering what queer content to stream during your queerantine, look no further than the new dramedy Feel Good (out on Netflix in the US and Channel 4 in the UK). We dyked out with director Ally Pankiw about the making of the show and why it's so different than other queer narratives. Having immediately binged the first season, Melody and Carolyn were ready with all the questions about shooting strap-on sex, working with Lisa Kudrow, and whether or not there will be a second season. Are you team George? Team Lava? We hope you all take some time to watch this nuanced look into the fictionalized life of comedian Mae Martin as she navigates gender, sexuality, and new relationships as a recovering addict. Plus, Carolyn talks about getting the 'rona as Melody tries to distract herself with wild animal murder mystery shows that end up hitting a little too close to her life. We end with a fun question from a listener about throwing a cup-size-reveal party.
-Get extra episodes by joining out Patreon community of becoming a member on Himalaya. We use the money for equipment, studio rentals, editing, mixing, travel for live shows, and more! If you can't support the pod on a monthly basis, please consider tipping us through Paypal. We truly appreciate it!
-For related content, follow us on Twitter, Facebook, Instagram, and Leave Us a Review if you like what you hear!
-We've got new MERCH.
-Like our theme song by There Is No Mountain? Subscribe to our composer/mixer's youtube channel for more beats and mixes.