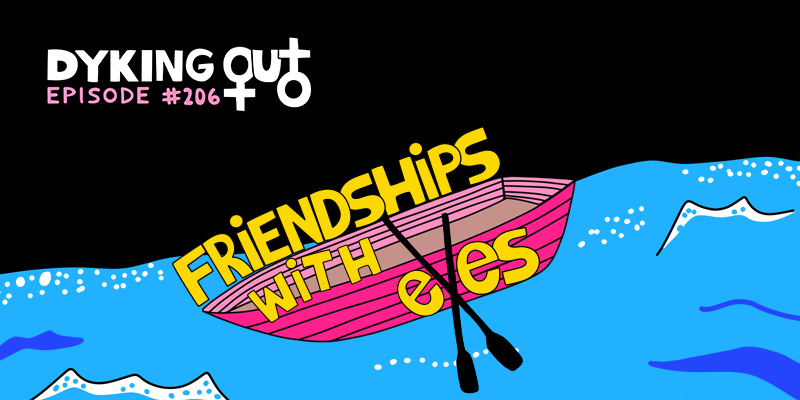 Being friends with an ex can be messy, rewarding, or both. Writer and Slate podcaster Christina Cauterucci joins us to explore why keeping your exes close is queer culture. Why is it harder for the cishets? When is it problematic? What are the signs that you shouldn't be friends with an ex? Also, we talk about friend group dynamics post-breakup. And, we challenge the thesis of Christina's cherished Slate article based on Melody's IRL experience. As usual, we reveal our gayest things: ashes and queer force shield edition. Finally, we end with a tough question about internalized homophobia.
-Get extra content EACH WEEK, Ad Free episodes, support the pod, and get to know other listeners by joining our Patreon community.
If you can't support the pod on a monthly basis, please consider tipping us through Paypal or purchasing 1-on-1s and cameos through Jemi. We truly appreciate it!
-We've got MERCH.
-For related content, follow us on Twitter, Facebook, Instagram
-Help more dykes find us and Leave Us a 5-star Review if you like what you hear!
-Have a question that you need answered ASAP? Check us out on WISIO.
-Like our theme song by There Is No Mountain? Subscribe to our composer/mixer's youtube channel for more beats and mixes.