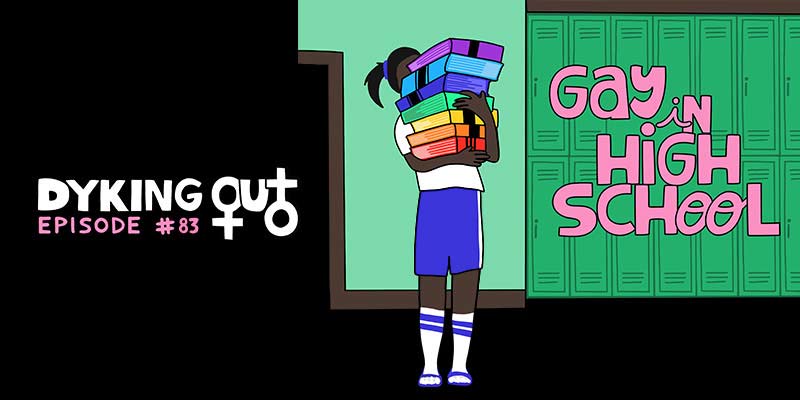 Comedian Sabrina Wu (Harvard Lampoon) joins us and braves all of our dated television and movie references to talk about what it was like being gay in high school. We may or may not have gotten a little off topic at times, but Sabrina was kind enough to share her experiences that made Sarah and Carolyn RELIEVED that they went to high school in the early aughts. Okay, maybe it's just the idea of a prom-posal that has them feeling nostalgic for the good ol' days of locker notes or having friends ask for you. Anyway, a lot has changed between then and now, but there are definitely things that remain the same for us queerdos. We also talk about having agency over our bodies, Alyssa Milano's #sexstrike, Carolyn spreading false gossip, Gentleman Jack and more! Plus, we answer a listener question about work place harassment.
-See us record a live episode for pride in NYC on June 23 at 7pm. Tickets here!
-Keep the podcast a-lez and gay by donating to our Patreon, where you can get some sapphic swag.
-For related content, follow us on Twitter, Facebook, Instagram, and Leave Us a Review if you like what you hear!
-Like our theme song? You'll love the duo behind it: There Is No Mountain