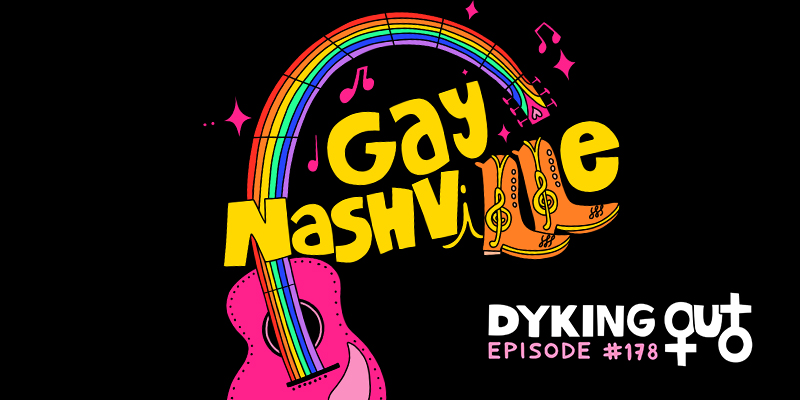 Y'all ready for an episode that's a little bit country and a little bit queer? How about a lot of both? Country singer-songwriter Brooke Eden joins us to dyke out about Nashville's gay mafia and the changes on the country music scene. We had a blast learning about how her and her girlfriend got together, the struggles of keeping their relationship a secret, and best of all, the joy of openly living her truth. We also talked about what's changed since Chely Wright came out in 2010 and how Nashville (and it's music) is a lot gayer than people assume. Be sure to check out Brooke's latest singles and follow her to see what comes next! Plus, we chat about dykes who hike, vaccinations, and end with a listener question about confusing Canadians.
FOLLOW US ON THE STEREO APP FREE FOR OUR 3X WEEKLY LIVESTREAM SHOW (Sponsor)
-Get extra content each week, Ad Free episodes, support the pod, and get to know other listeners by joining our Patreon community.
If you can't support the pod on a monthly basis, please consider tipping us through Paypal or purchasing 1-on-1s and cameos through Jemi. We truly appreciate it!
-We've got MERCH.
-For related content, follow us on Twitter, Facebook, Instagram
-Help more dykes find us and Leave Us a 5-star Review if you like what you hear!
-Have a question that you need answered ASAP? Check us out on WISIO.
-Like our theme song by There Is No Mountain? Subscribe to our composer/mixer's youtube channel for more beats and mixes.