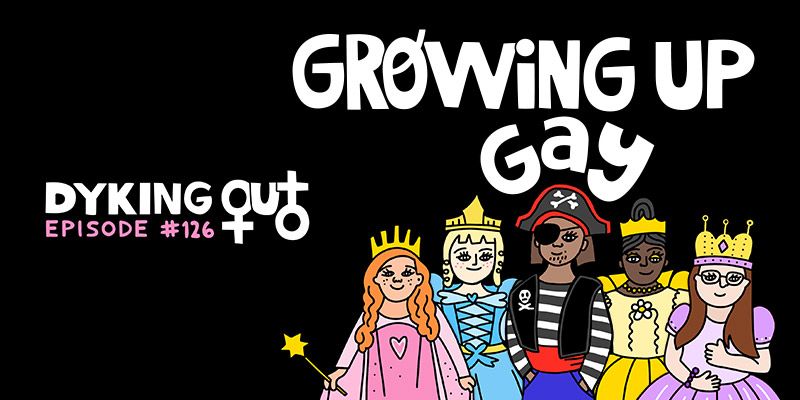 We're Dyking Out with Cameron Esposito (Brooklyn 99, Take My Wife) about her new memoir Save Yourself and what it was like to be a little gay kid. We discuss the days when we were gay but didn't yet know it, and whether it was a decade ago or days ago, maybe you can relate! Were you the one in your friend group who played with gender norms on Halloween? Did you always feel extra different but couldn't quite put your finger on it? Did you have a crush on Claire Danes? Do you still have a crush on Claire Danes??? We also talk about how the global pandemic has hit too close to home and turned all of our plans upside down. We had a blast chatting with Cameron from afar, and if you want a dose of laughter and relatable stories, be sure to pickup her memoir Save Yourself or listen to the audiobook!
-Get extra episodes by joining out Patreon community of becoming a member on Himalaya. We use the money for equipment, studio rentals, editing, mixing, travel for live shows, and more! If you can't support the pod on a monthly basis, please consider tipping us through Paypal. We truly appreciate it!
-For related content, follow us on Twitter, Facebook, Instagram, and Leave Us a Review if you like what you hear!
-We've got new MERCH.
-Like our theme song by There Is No Mountain? Subscribe to our composer/mixer's youtube channel for more beats and mixes.