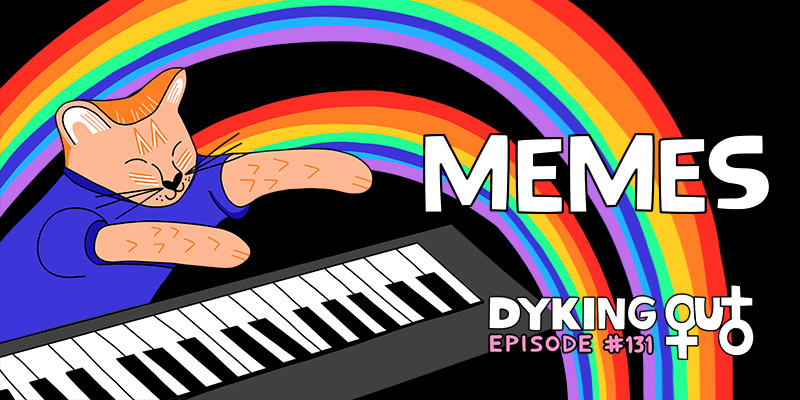 Can I has Lezbian memes? We're dyking out with queen of the queer memes, Cheyenne aka Hotmessbian! What is it about a picture with some relatable words that brings us together? Who even thinks up these things? We talk about Cheyenne's journey from casual meme consumer to having a following of over 100k meme-lovers. Plus, we talk (maybe too much) about Netflix's A Secret Love and the fate of a well-known celesbian couple. And per usual, we end with a question from a young Susan frustrated with the selection on dating apps.
For 50% off your first Care/of order, go to TakeCareOf.com and enter the code "dykingout50"
-Get extra episodes by joining our Patreon community or becoming a member on Himalaya. We use the money for equipment, studio rentals, editing, mixing, travel for live shows, and more! If you can't support the pod on a monthly basis, please consider tipping us through Paypal. We truly appreciate it!
-For related content, follow us on Twitter, Facebook, Instagram, and Leave Us a Review if you like what you hear!
-We've got new MERCH.
-Have a question that you need answered ASAP? Check us out on WISIO.
-Like our theme song by There Is No Mountain? Subscribe to our composer/mixer's youtube channel for more beats and mixes.