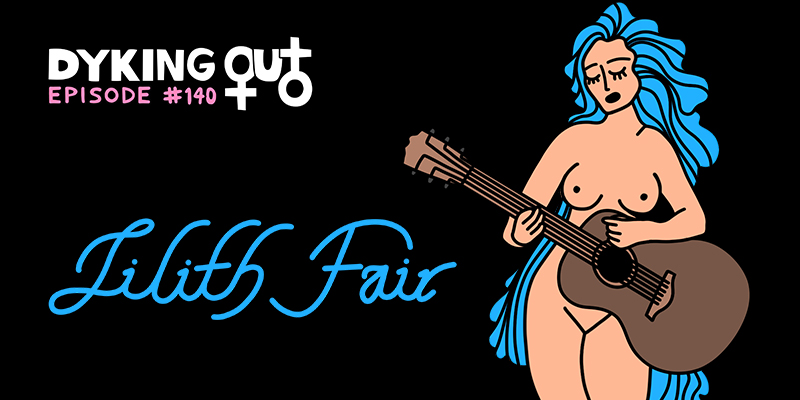 Want an episode that truly lives up to the podcast's name? Because we're dyking out with singer-songwriter Thao Nguyen (Thao & The Get Down Stay Down) about Lilith Fair, and that might be as gay as it gets! But first, Carolyn and Melody mourn the loss of Naya Rivera and talk about what her performance on Glee meant to them. And Melody lets us all know what a Byke is, thanks to a wonderful listener. Then we get to the good stuff. Thao opens up about how her latest album Temple coincides with both her marriage and coming out publicly. This naturally leads into a nostalgia and joke-filled conversation about Lilith Fair – the famed women's music festival that thrived from 1997-1999, and failed in its 2010 revival. We also get the scoop on how her brilliant Zoom music video for Phenom came together in quarantine. Finally, we end with a listener question about being queer in high school in conservative areas.
-Want to hear more from Thao? Check out our extra, exclusive content by joining our Patreon community or becoming a member on Himalaya. We use the money for equipment, studio rentals, editing, mixing, travel for live shows, and more! If you can't support the pod on a monthly basis, please consider tipping us through Paypal. We truly appreciate it!
-For related content, follow us on Twitter, Facebook, Instagram, and Leave Us a Review if you like what you hear!
-We've got new MERCH.
-Have a question that you need answered ASAP? Check us out on WISIO.
-Like our theme song by There Is No Mountain? Subscribe to our composer/mixer's youtube channel for more beats and mixes.