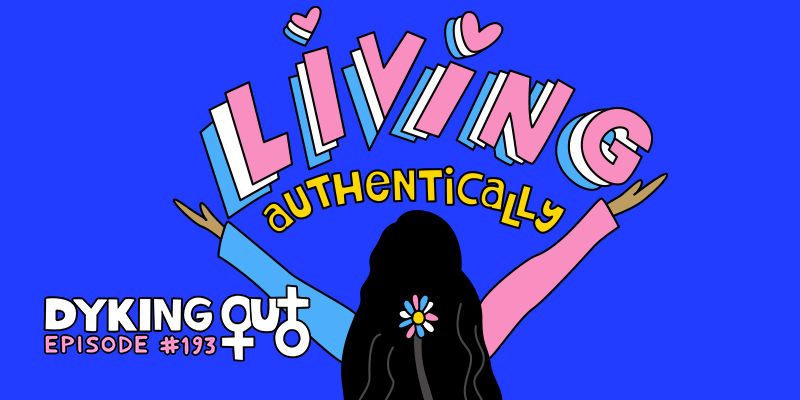 Activist, speaker, and author Precious Brady-Davis joins us to share the life lessons she's learned about living authentically, as told in her memoir, I Have Always Been Me. Precious tells us how and why she's always lived fearlessly. She stresses the importance of finding a way to shine regardless of your circumstances. We also dyke out about manifesting the life you want, and how being true to yourself attracts love into your life. Could this conversation be any more gay??? Plus, Carolyn finds a way to bring up Ellen and Rosie, and Melody has a moral dilemma while watching a cishet man squirm. Finally, we end with a question from a listener who wants her dates to have an opinion. Is that too much to ask?
-Get extra content EACH WEEK, Ad Free episodes, support the pod, and get to know other listeners by joining our Patreon community.
If you can't support the pod on a monthly basis, please consider tipping us through Paypal or purchasing 1-on-1s and cameos through Jemi. We truly appreciate it!
-We've got MERCH.
-For related content, follow us on Twitter, Facebook, Instagram
-Help more dykes find us and Leave Us a 5-star Review if you like what you hear!
-Have a question that you need answered ASAP? Check us out on WISIO.
-Like our theme song by There Is No Mountain? Subscribe to our composer/mixer's youtube channel for more beats and mixes.