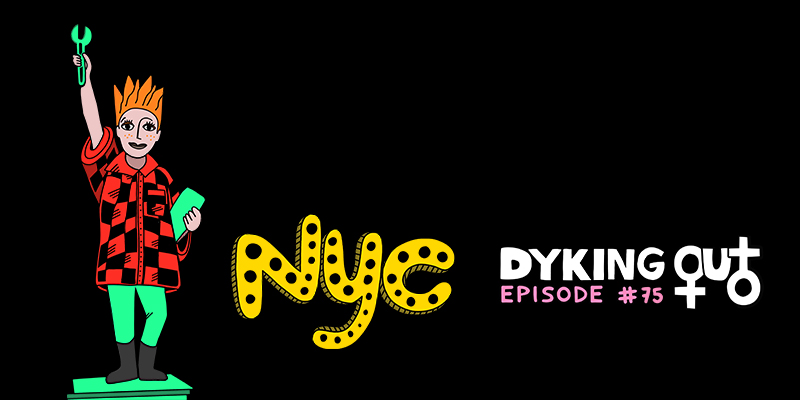 New York City, the place where your dykiest dreams can come true! Carolyn and Sarah are joined by performer and model Faiven Feshazion to talk all about how our 7-ish years in the big gay apple has completely transformed our lives. We talk about how it's possible to be dating someone in the city and technically be in a long distance relationship, as well as how sky high rents can influence big life decisions. Faiven talks us through her journey from Dunkin Donuts commercial actress, to NBC page, to a co-starring role on The Black List. Carolyn also makes a plea to listeners to help her seal the deal with Rosie O'Donnell, while Sarah makes a great observation about Killing Eve. We also give a listener some advice on how to handle her work crush.
-Keep the podcast a-lez and gay by donating to our Patreon, where you can get some sapphic swag.
-For related content, follow us on Twitter, Facebook, Instagram, and Leave Us a Review if you like what you hear!
-Like our theme song? You'll love the duo behind it: There Is No Mountain