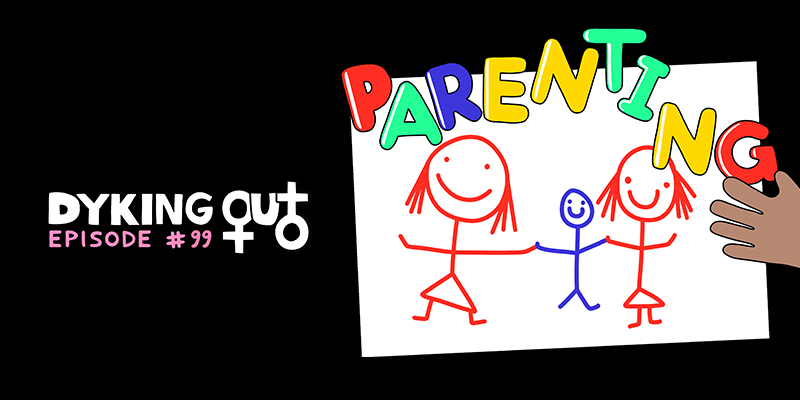 We've got 99 episodes and this is one! Carolyn and Sarah made the most of their L.A. adventure by dyking out with TV and comic book writer Amanda Deibert about parenting! You may know Amanda from her wonderful and often uplifting twitter account, which we discuss along with our thoughts on the horror genre and Twister-era Helen Hunt. Why also wonder what the hell happened to Leelee Sobieski (apparently she quit acting to be a visual artist). But then we get to the topic to talk about what it's like being a parent, and specifically on in a same-sex relationship. How do parents navigate gender and gender stereotypes? Who goest to the father-daughter dance? How much of parenting is the same regardless of your sex or gender? Plus, we end with a question from a baby gay who hates meeting her girlfriend's exes.
–Dyke Out with us at The Stonewall Inn on September 30!
-Get extra episodes by joining out Patreon community.
-For related content, follow us on Twitter, Facebook, Instagram, and Leave Us a Review if you like what you hear!
-Like our theme song? Subscribe to our composer/mixer's youtube channel for more beats and mixes.