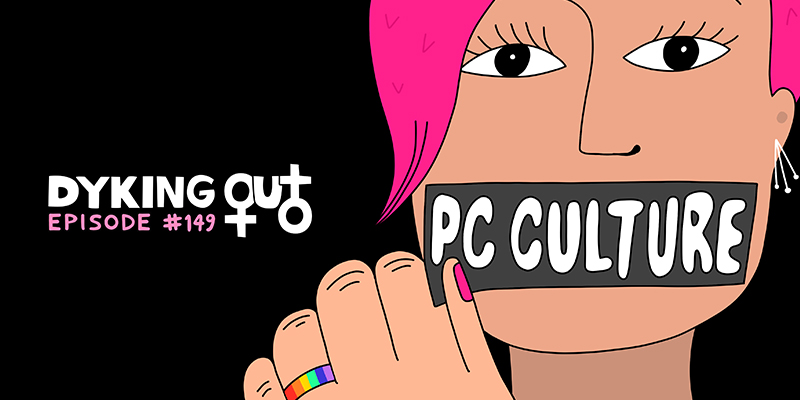 Political correctness can be a great thing when it comes to treating people with respect and dignity, but can it go to far? Comedy legend Judy Gold joins us to talk about how PC Culture has been weaponized against comedians and why that hurts us all. Judy unleashes her frustration about the current state of the country, and rightfully so. But more importantly, she points out the hypocrisy in the standards at which we hold comedians to, when our leaders do far worse with little to no consequences. We discuss her latest book, Yes, I Can Say That, which dives into the role of comedians as truth tellers, the history of pushing the envelope, and why people get upset when they toe or cross the line. Plus, we talk about IRL interactions with listeners, a new, hot celesbian pairing, and what Monica Lewinsky's choice of car says about her sexuality. Finally, we end with a question from a listener who is worried about her sexual inexperience with women.
If you want to hear Carolyn and Melody dive in deeper on this topic, make sure you join our Patreon, where you'll find a bonus episode filled with their most offensive jokes, She-Ra drama, angry listener comments, and more!
-Get extra content, support the pod and get to know other listeners by joining our Patreon community. We use the money for equipment, studio rentals, editing, mixing, travel for live shows (when those are a thing again), and more! If you can't support the pod on a monthly basis, please consider tipping us through Paypal. We truly appreciate it!
-For related content, follow us on Twitter, Facebook, Instagram, and Leave Us a Review if you like what you hear!
-We've got gay MERCH.
-Have a question that you need answered ASAP? Check us out on WISIO.
-Like our theme song by There Is No Mountain? Subscribe to our composer/mixer's youtube channel for more beats and mixes.