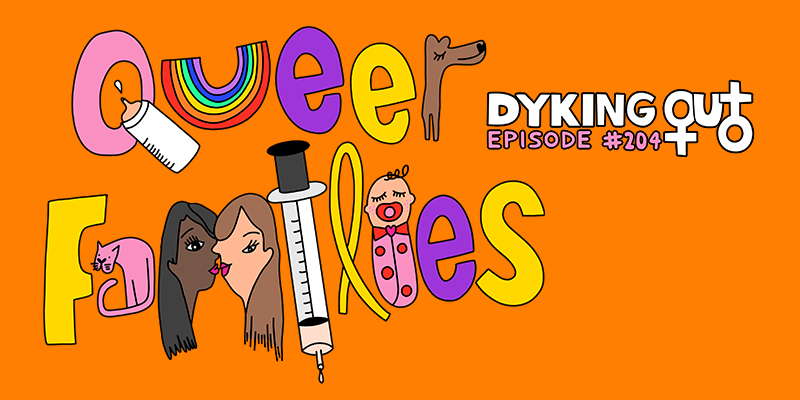 The super hilarious Sabrina Jalees (Carol's Second Act) is letting us get all up in her jizzness as we dyke out about her queer family. Sabrina gives us all the deets into how Wolfie came to be, and why she's the daddy. We talk about how queer families are still sometimes othered but how we're also freaking out every time we see one in the wild. Plus, why are straight people always telling us who will steal our baby? And if that's not enough, we crack the code on how to signal to others that you're queer. We've got a whole lineup of gayest things to talk through this week as we are truly living our best lives. Finally, we end on a question from a listener who isn't really feeling her sweet pandemic boyfriend.
-COME TO OUR LIVE RECORDING OCTOBER 13! In-person and virtual tickets are on sale now.
-Get extra content EACH WEEK, Ad Free episodes, support the pod, and get to know other listeners by joining our Patreon community.
If you can't support the pod on a monthly basis, please consider tipping us through Paypal or purchasing 1-on-1s and cameos through Jemi. We truly appreciate it!
-We've got MERCH.
-For related content, follow us on Twitter, Facebook, Instagram
-Help more dykes find us and Leave Us a 5-star Review if you like what you hear!
-Have a question that you need answered ASAP? Check us out on WISIO.
-Like our theme song by There Is No Mountain? Subscribe to our composer/mixer's youtube channel for more beats and mixes.