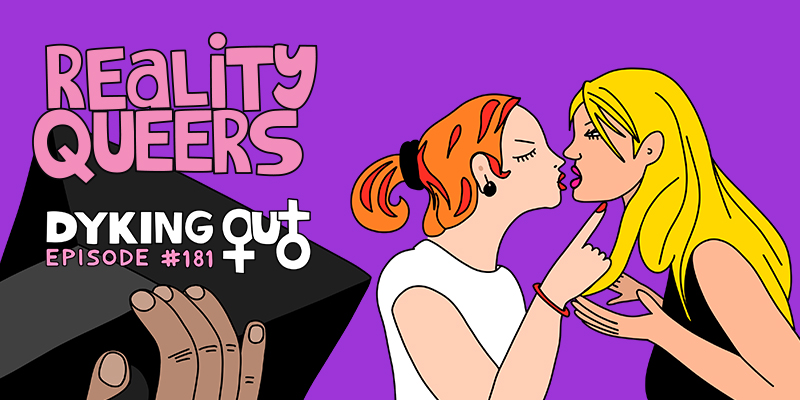 This episode is full of fighting, drama, and gossip. But don't worry, we're not the ones involved. We're dyking out about the queers (and wannabes) of reality TV with writer and podcaster Jess Rothschild (Hot Takes and Deep Dives). It's a pretty significant episode in that after the conversation, Carolyn FINALLY watched Real Housewives of New York. We talk about the origin of Jess's love of reality TV, our favorite personalities over the years, what it's like to meet them in person and more. We also discuss shows that have been inclusive of queer people and our hopes for future representation. Plus, Jess gives insight as to why people love to watch these shows that are often dismissed as trash TV. But before our reality deep dive, we talk about where Carolyn will be for Memorial Day weekend and what has Melody in tears this week. Finally, we end with a question from a listener wants to know if her friend's boyfriend is guilty by association.
FOLLOW US ON THE STEREO APP FREE FOR OUR 3X WEEKLY LIVESTREAM SHOW (Sponsor)
-Get extra content EACH WEEK, Ad Free episodes, support the pod, and get to know other listeners by joining our Patreon community.
If you can't support the pod on a monthly basis, please consider tipping us through Paypal or purchasing 1-on-1s and cameos through Jemi. We truly appreciate it!
-We've got MERCH.
-For related content, follow us on Twitter, Facebook, Instagram
-Help more dykes find us and Leave Us a 5-star Review if you like what you hear!
-Have a question that you need answered ASAP? Check us out on WISIO.
-Like our theme song by There Is No Mountain? Subscribe to our composer/mixer's youtube channel for more beats and mixes.