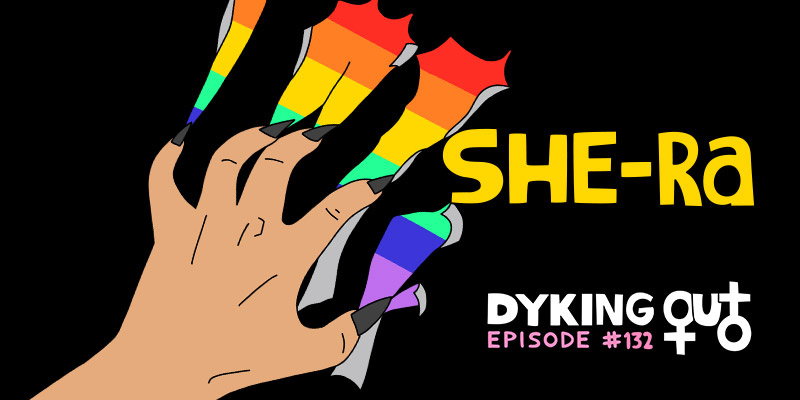 Whether or not you've seen Netflix's She-Ra and the Princesses of Power, you'll want to hear from the person who made one of the queerest shows on TV. The extraordinarily talented Noelle Stevenson joins us to dyke out about creating and wrapping up a show that's full of heart, magic, and SO MUCH GAY. Noelle reimagined the 1980s cartoon to reflect a more inclusive world, and this final season is the best and queerest yet. We talked about her conservative upbringing and coming to terms with her sexuality, as well as how those experiences influence her work. Plus, Melody and Carolyn dish on their quarantine habits and the lesbians they're watching on Instagram. Finally, we end with a listener question from a 19-year-old about lesbian bed death.
For 50% off your first Care/of order, go to TakeCareOf.com and enter the code "dykingout50"
-Get extra episodes by joining our Patreon community or becoming a member on Himalaya. We use the money for equipment, studio rentals, editing, mixing, travel for live shows, and more! If you can't support the pod on a monthly basis, please consider tipping us through Paypal. We truly appreciate it!
-For related content, follow us on Twitter, Facebook, Instagram, and Leave Us a Review if you like what you hear!
-We've got new MERCH.
-Have a question that you need answered ASAP? Check us out on WISIO.
-Like our theme song by There Is No Mountain? Subscribe to our composer/mixer's youtube channel for more beats and mixes.