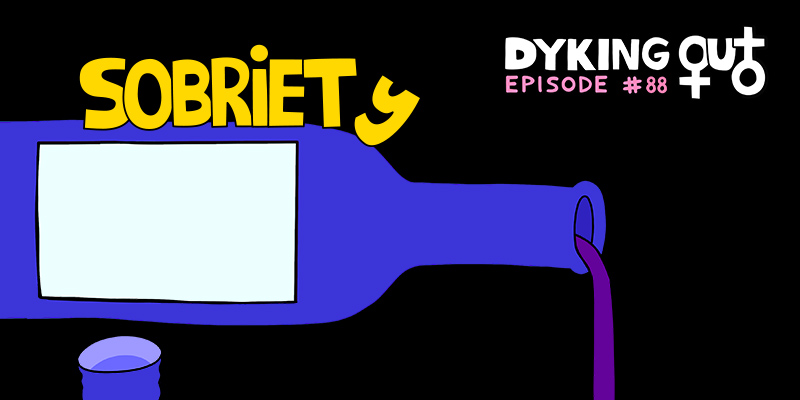 Pride month is over, but let's keep the gay going with a new episode! The talented Be Steadwell was in town to play the opening ceremony of world pride but made some time to dyke out about being sober. The queer community experiences addiction and alcoholism at higher rates than cis straight people, so whether you're sober or not, it's important to be aware of these struggles. We discuss why people decide to be sober, how it can affect relationships and your social life, the challenges, and the many perks. We also answer a listener question about dating as a newly out gay woman. Once you're done listening, be sure to check out Be's latest album, Queer Love Songs, out now!
-Get extra episodes by joining out Patreon community.
-For related content, follow us on Twitter, Facebook, Instagram, and Leave Us a Review if you like what you hear!
-Like our theme song? Subscribe to our composer/mixer's youtube channel for more beats and mixes.