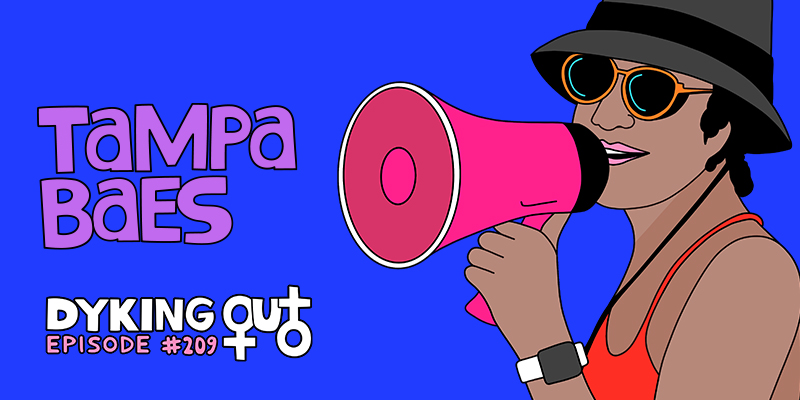 BAEDAY! BAEDAY! We've got fan-favorite Shiva Pishdad dyking out about Prime Video's Tampa Baes (out now!). Shiva takes us behind-the-scenes to tell us how the new docuseries came together. Plus, we ask the questions on everybody's minds. Like, where does she get her swagger? How much of the drama is real vs. manufactured? Do the baes still all hang out? Would they all return for a season two? And most importantly, who should slide into Shiva's DMs? Also, hear why Carolyn can't stop talking about Sunday's at The Stonewall Inn, and why Melody opted for a chill Halloween. Finally, we end with a question from a listener looking for fun ways to get through a breakup.
-Get extra content EACH WEEK, Ad Free episodes, support the pod, and get to know other listeners by joining our Patreon community.
If you can't support the pod on a monthly basis, please consider tipping us through Paypal or purchasing 1-on-1s and cameos through Jemi. We truly appreciate it!
-We've got MERCH.
-For related content, follow us on Twitter, Facebook, Instagram
-Help more dykes find us and Leave Us a 5-star Review if you like what you hear!
-Have a question that you need answered ASAP? Check us out on WISIO.
-Theme song by There Is No Mountain