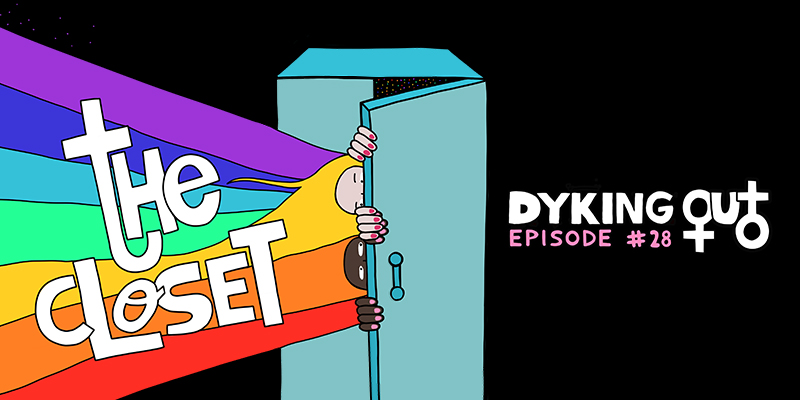 Because she's no longer trapped in the closet, comedian Kelley Quinn (Upright Citizens Brigade) came to dyke out about what it's like to have to keep your sexuality a secret. As many of us know, coming out is something that many in the LGBTQ community have to do over and over again. Can we envision a future where we no longer need to "come out" with our sexuality? What is the role of straight people in keeping us in the closet? Does anyone enjoy the closet? What about all the queers in Hollywood who keep dodging the issue?  We also talk about whether or not a movie is an appropriate first date, and which cartoon characters were totes gay. Take a listen! Oh, and:
Keep the podcast alive and gay by donating to our Patreon, where you can get some sapphic swag.
For related content, follow us on Twitter, Facebook, Instagram, and Leave Us a Review if you like what you hear!
And if you love our theme song, check out the duo who created it, There Is No Mountain.