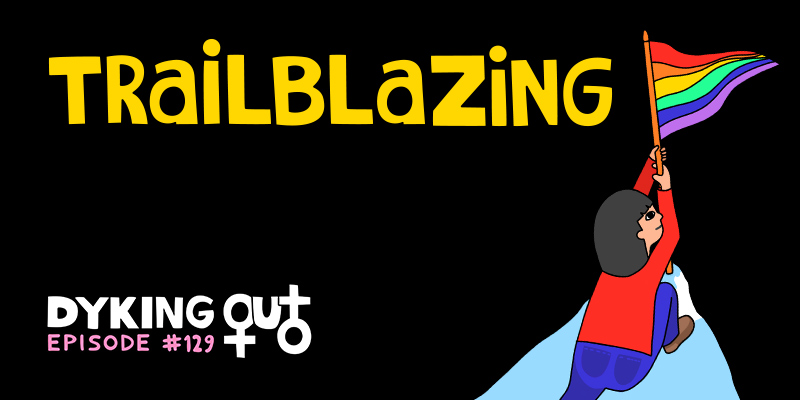 Filmmaker Alice Wu (Saving Face, The Half Of It) made two groundbreaking queer films 15 years apart, so we're dyking out with her this week to learn more about her journey from a practical child of immigrants, to a badass writer/director making authentic, queer movies. We talk about how Alice's quest to be true to herself and to her characters' stories has led to groundbreaking movies featuring characters and storylines we never get to see shine. The Half Of It comes out on Netflix May 1, so be sure to stream it! Put on a virtual watch party! Make a taco sausage! Plus, Carolyn and Melody talk (FOR THE LAST TIME OK) about a certain celesbian who can't stay out of the news, as well as Melody's latest reality TV obsession. And finally, we end with a question from a listener who describes themselves as 'toxic.'
For 50% off your first Care/of order, go to TakeCareOf.com and enter the code "dykingout50"
-Get extra episodes by joining our Patreon community or becoming a member on Himalaya. We use the money for equipment, studio rentals, editing, mixing, travel for live shows, and more! If you can't support the pod on a monthly basis, please consider tipping us through Paypal. We truly appreciate it!
-For related content, follow us on Twitter, Facebook, Instagram, and Leave Us a Review if you like what you hear!
-We've got new MERCH.
-Have a question that you need answered ASAP? Check us out on WISIO.
-Like our theme song by There Is No Mountain? Subscribe to our composer/mixer's youtube channel for more beats and mixes.