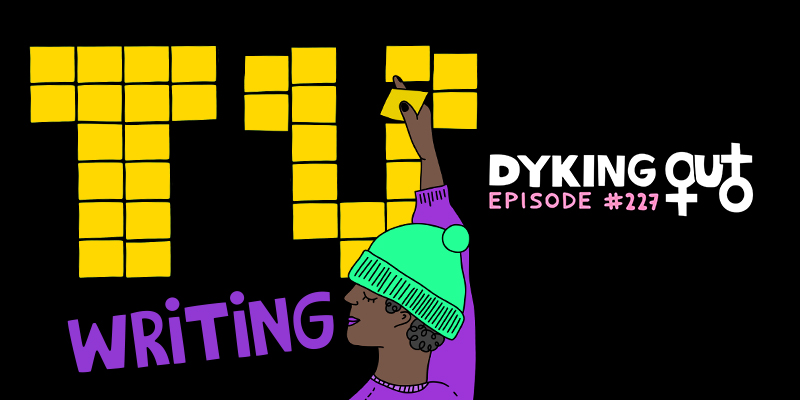 We often talk about the lack of authentic and funny queer stories, and TV writers like Brittani Nichols (Abbott Elementary, Black Lady Sketch Show) are doing the work to give our community the content we crave. Hear how Brittani went from TV nerd to pitching jokes in the writer's room. What are some challenges that TV writers face when trying to tell our stories? What's it like to work with other queer writers? How can we get to more authentic stories? How does Brittani balance her career with social justice work? Plus, Carolyn goes back and forth on her gayest thing, while Melody leans into her Connecticut origins. Finally, we end on a listener question-ish about the Lesbian Master Doc.
-Get extra content EACH WEEK, Ad Free episodes, support the pod, and get to know other listeners by joining our Patreon community.
If you can't support the pod on a monthly basis, please consider tipping us through Paypal or purchasing 1-on-1s and cameos through Jemi. We truly appreciate it!
-We've got MERCH.
-For related content, follow us on Twitter, Facebook, Instagram
-Help more folks find us and Leave Us a 5-star Review if you like what you hear!
-Theme song by There Is No Mountain
Sponsors:
Helix: Helixsleep.com/dykingout for up to $200 off your purchase
BetterHelp: As a listener, you'll get 10% off your first month by visiting our sponsor at betterhelp.com/do
Best Fiends: Join us and the millions of Americans who are already playing this game. Download Best Fiends for FREE on The Apple APP store or Google Play.