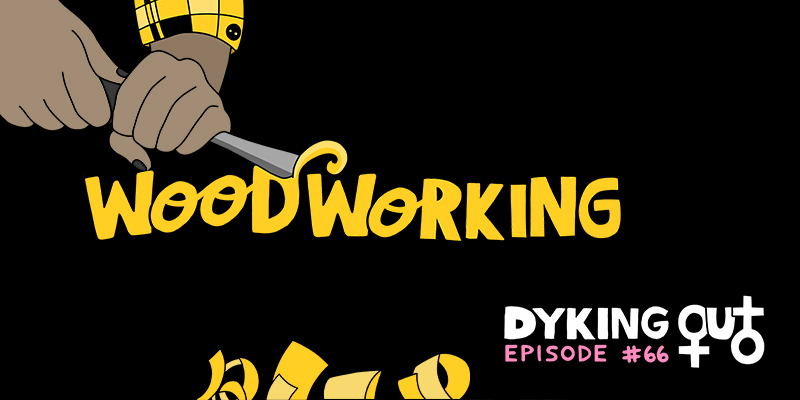 If you thought this podcast was gay before, hold onto your snapback! Woodworker and queer hangout organizer Amelia Christensen came by to dyke out about their carpentry craft. We learn all about how to get into woodworking, how it goes over with the ladies, why its a lesbian stereotype,  the pros and cons of a tiny house, and so much more! Before we hammer out that conversation, we talk about queer lady night life in New York, cats (you're welcome), and how we can't count on Ellen to be in touch with the thoughts and feelings of the queer community in regards to the Kevin Hart saga. Plus, we answer a listeners questions about how to approach a workplace crush who doesn't even work in the same office and doesn't know you're queer! We end on a cliffhanger: will Sarah take up carpentry and end up building dozens of beds to court single ladies?
-Keep the podcast a-lez and gay by donating to our Patreon, where you can get some sapphic swag.
-For related content, follow us on Twitter, Facebook, Instagram, and Leave Us a Review if you like what you hear!
-Like our theme song? You'll love the duo behind it: There Is No Mountain