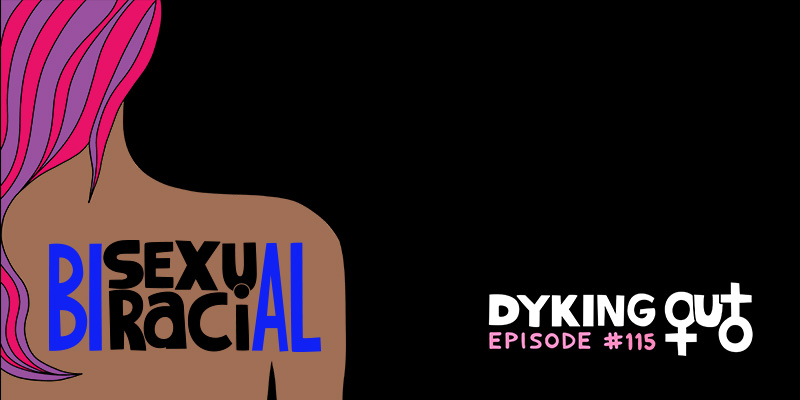 Let's get intersectional with the very funny Julia Shiplett (Comedy Central, The New York Times) and guest co-host/founding father Lorena Russi! We're dyking out about what's it like to be both bisexual and biracial, as well as how everyone's journey to self-discovery is different. But it wouldn't be an episode of Dyking Out if we didn't veer off onto topics like dental dams and Alaskan comedy. Especially when Lorena takes the wheel! Plus, we answer a listener question about life as a bottom butch!
-Dyke Out with us at Stonewall for our first show of 2020 on January 27.
-Get extra episodes by joining out Patreon community of becoming a member on Himalaya.
-For related content, follow us on Twitter, Facebook, Instagram, and Leave Us a Review if you like what you hear!
We've got new MERCH.
-Like our theme song by There Is No Mountain? Subscribe to our composer/mixer's youtube channel for more beats and mixes.