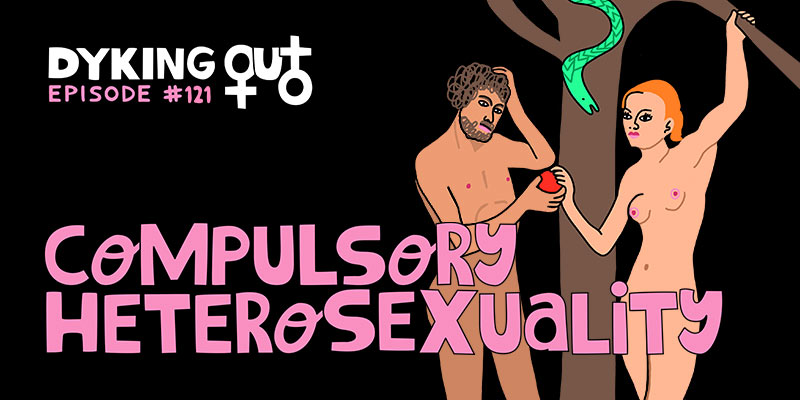 Comedian Rachel McCartney joined us talk about the theory that the only normal sexual relationships in society are between men and women, also known as compulsory heterosexuality. We definitely had to go to Wikipedia to prepare! Have you ever tried to fight your feelings and sexual identity to see if you could make heterosexuality work? It's a funny, messy discussion about the complicated nature of being queer, accepting of your identity, and trying to go against it. We also talk about the masterpiece that is Portrait of a Lady on Fire and a VERY bad Susan at Melody's Stonewall co-hosting debut. Plus, we talk about language policing and cancel culture within the queer community. We end with a question from a very special Susan about getting over her first big heartbreak.
-Get extra episodes by joining out Patreon community of becoming a member on Himalaya. We use the money for equipment, studio rentals, editing, mixing, travel for live shows, and more! If you can't support the pod on a monthly basis, please consider tipping us through Paypal. We truly appreciate it!
-For related content, follow us on Twitter, Facebook, Instagram, and Leave Us a Review if you like what you hear!
-We've got new MERCH.
-Like our theme song by There Is No Mountain? Subscribe to our composer/mixer's youtube channel for more beats and mixes.