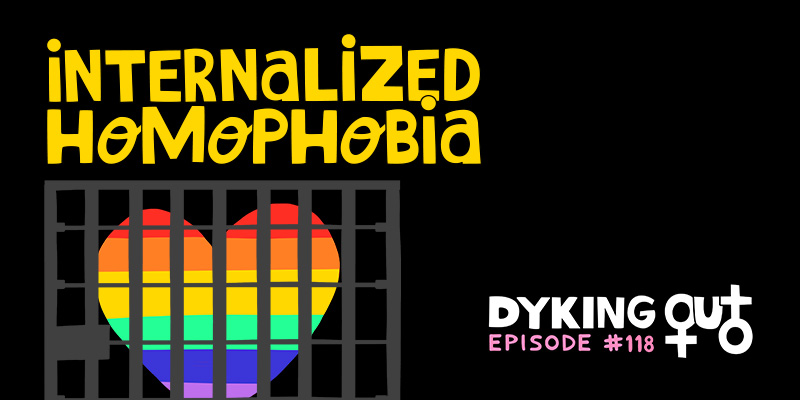 Comedian Rita Brent joins us to talk about the trifecta of factors that fed her internalized homophobia. Even the most out and proud of us have face some form of this harmful feeling that can make us act against our own interests or even hurt those around us. Rita talks about how growing up in Mississippi, in the church, and enlisting in the military all shaped her views of her queer identity. We've also got Melody Kamali in the co-host seat this week to give Rita tips on her recent move to New York and how to connect with Connecticut audiences. Plus, we end with a listener question from South Africa!
-Come to the next Dyking Out at Stonewall comedy show in NYC. Get tickets here.
-Get extra episodes by joining out Patreon community of becoming a member on Himalaya.
-For related content, follow us on Twitter, Facebook, Instagram, and Leave Us a Review if you like what you hear!
-We've got new MERCH.
-Like our theme song by There Is No Mountain? Subscribe to our composer/mixer's youtube channel for more beats and mixes.