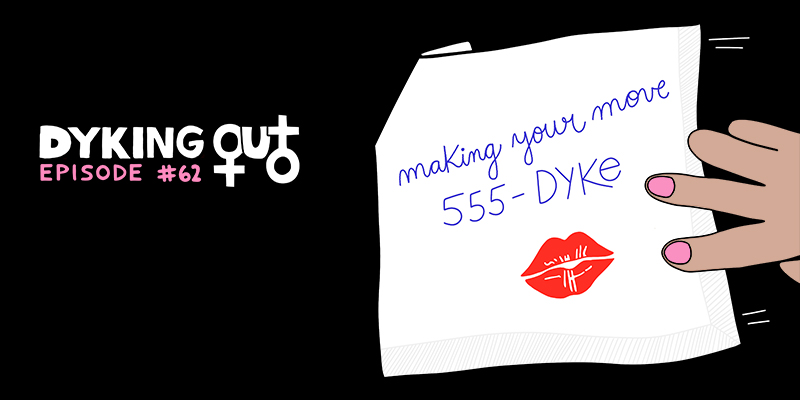 What are you even doing with you're life if you're not taking advantage of Uniqlo's cashmere sale and dyking out with comedian Robby Hoffman (The Chris Gethard Show, Just For Laughs)? We invited Robby to talk about how to make a move on someone you're interested in, a topic that several listeners have asked about. We explore the dynamic between masc and femme women, and how different the dynamics are for femmes seeking femmes. What's the best way to know if that chick you're digging is into you? What went down in Carolyn's sister's room? Robby explains why Carolyn is no longer allowed to be friends with women, but not before she makes a pitch to Wild Fang about the perfect bathing suit. Also, Carolyn shares a DYKONIC moment that she never knew was in store for her. Plus, we (really Sarah and Robby) give a listener some excellent advice on how to handle her flirty but straight (?????) roommate.
-Keep the podcast a-lez and gay by donating to our Patreon, where you can get some sapphic swag.
-For related content, follow us on Twitter, Facebook, Instagram, and Leave Us a Review if you like what you hear!
-Like our theme song? You'll love the duo behind it: There Is No Mountain