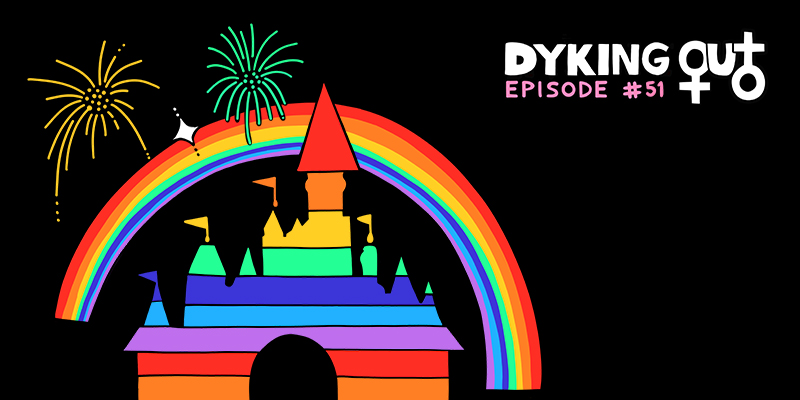 Once upon a time, writer Jeanna Kadlec (Nylon Mag, Autostraddle) went to find her father in the woods, only to end up the prisoner of two dykey beasts. The beasts demanded she tell them about the queer subtext of Disney films, including why so many of the male villains read as homosexual. Before the final rose petal falls, they dance around topics like Louis C.K., the French revolution, meeting celebrities in bathrooms, and how Cruella de Vil belongs on the Upper East Side. Things seem to be going well until one of the beasts discovers that Jeanna has never watched Buffy. Does this episode have a happy ending? You'll have to listen to find out.
-Keep the podcast a-lez and gay by donating to our Patreon, where you can get some sapphic swag.
-For related content, follow us on Twitter, Facebook, Instagram, and Leave Us a Review if you like what you hear!
-Like our theme song? You'll love the duo behind it: There Is No Mountain