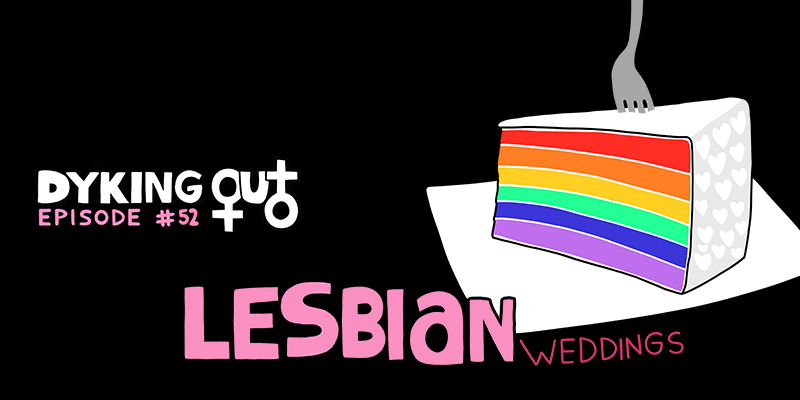 We're back with Lauren Ashley Smith (The Rundown With Robin Thede, VH1.com, Netflix) to dyke out about lesbian weddings! Do dykes tie the knot differently than the heteros? Is it best to buck traditions or do we carry societal notions of what a wedding should be? Lauren and Carolyn talk about their own weddings including what they liked and what they regretted, while Sarah daydreams about Blake Lively. But before we talk about place cards and photo booth props, we open a gaymazing gift from an awesome London-based listener, welcome back Karina, and talk about the Great British Bake Off. We end the episode with a question from a listener who is sick of women hitting on her wife right in front of her.
-Keep the podcast a-lez and gay by donating to our Patreon, where you can get some sapphic swag.
-For related content, follow us on Twitter, Facebook, Instagram, and Leave Us a Review if you like what you hear!
-Like our theme song? You'll love the duo behind it: There Is No Mountain