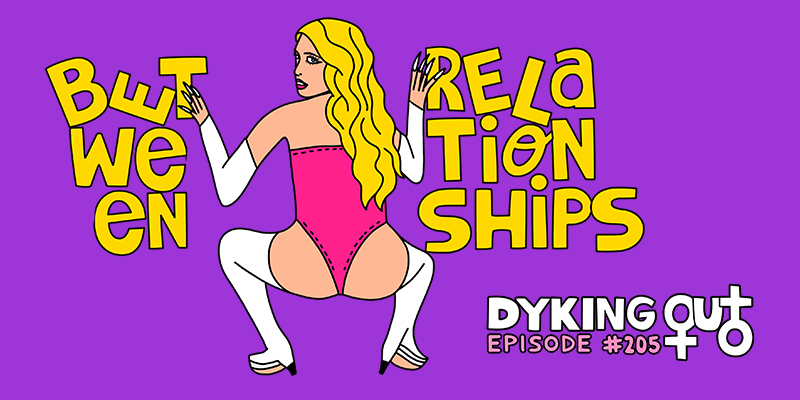 What's your 'between relationships' mode? LA-based pop performer Gia Woods has found herself in that very situation and is looking to break old habits. Is it possible to resist entering a new relationship post-breakup if a great person enters your life? And, how do you know if your breakup is the ACTUAL breakup? What are the telltale signs of a serial monogamist. Plus, Gia talks about how her breakups influence her music and help her feel empowered. Also, we reveal or gayest things, ashes and queer force shield edition. Finally, we answer a question from a young listener struggling with internalized homophobia.
-COME TO OUR LIVE RECORDING OCTOBER 13! In-person and virtual tickets are on sale now.
-Get extra content EACH WEEK, Ad Free episodes, support the pod, and get to know other listeners by joining our Patreon community.
If you can't support the pod on a monthly basis, please consider tipping us through Paypal or purchasing 1-on-1s and cameos through Jemi. We truly appreciate it!
-We've got MERCH.
-For related content, follow us on Twitter, Facebook, Instagram
-Help more dykes find us and Leave Us a 5-star Review if you like what you hear!
-Have a question that you need answered ASAP? Check us out on WISIO.
-Like our theme song by There Is No Mountain? Subscribe to our composer/mixer's youtube channel for more beats and mixes.