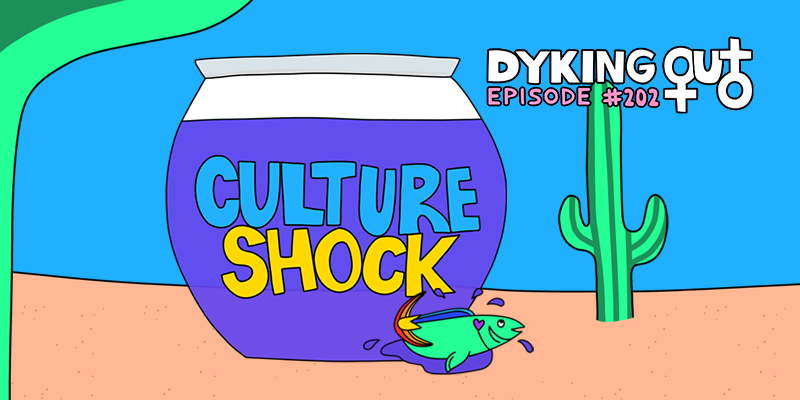 We're dyking out with possibly the d*kiest d*ke we know! Comedian Kristen Becker has found herself in many situations where she's landed in unfamiliar territory, or helps bring others outside their comfort zone. Through comedy, activism, and serving our community, Kristen is a master at navigating different people and places. And once she's there, she lets her dyke presence be known. Plus, learn about the incredible work she does to bring queer youths to Provincetown for Summer Of Sass. Also, Carolyn and Melody spill LIMITED deets about their encounter with celesbian royalty. They also talk about boarding a yacht full of lesbians and a super gay concert lineup. Finally, they end with a listener question from a cis man!!! Can you believe it??
-Get extra content EACH WEEK, Ad Free episodes, support the pod, and get to know other listeners by joining our Patreon community.
If you can't support the pod on a monthly basis, please consider tipping us through Paypal or purchasing 1-on-1s and cameos through Jemi. We truly appreciate it!
-We've got MERCH.
-For related content, follow us on Twitter, Facebook, Instagram
-Help more dykes find us and Leave Us a 5-star Review if you like what you hear!
-Have a question that you need answered ASAP? Check us out on WISIO.
-Like our theme song by There Is No Mountain? Subscribe to our composer/mixer's youtube channel for more beats and mixes.