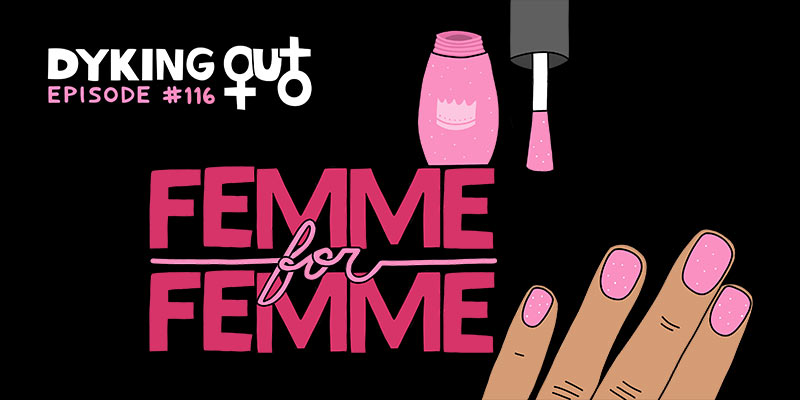 Three femmes sit down for a podcast recording and hilarity ensues! Comedian Ali Clayton (Vice) came to talk about her experiences dating people across the gender spectrum, including her current relationship with a femme woman who ALSO JUST HAPPENS to be our guest co-host, Melody Kamali! We dyke out about Ali's past experiences with beauty pageants, trauma (tw), Native American rehab camp, and back rubs from her cousin. We also learned about Melody's disdain for sharing, which is ironic because she had to share mic time on this episode. Hey, maybe she's not so bad at sharing after all! We got so carried away with our conversations about past relationships, picking up women, and whether gender and presentation means everything or nothing, that we don't even get to talk about Ali's pet ZEBRAS.
-Get extra episodes by joining out Patreon community of becoming a member on Himalaya.
-For related content, follow us on Twitter, Facebook, Instagram, and Leave Us a Review if you like what you hear!
We've got new MERCH.
-Like our theme song by There Is No Mountain? Subscribe to our composer/mixer's youtube channel for more beats and mixes.