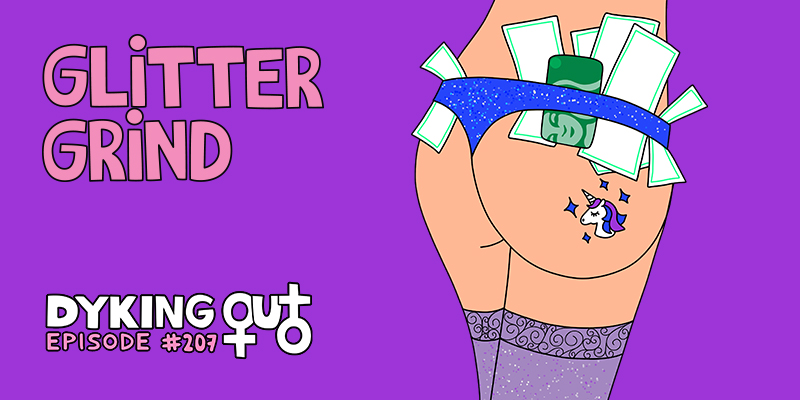 Get out those crisp dollar bills (or Starbucks gift cards) so you can show this episode some proper love because we're dyking out with Ivy from Les Vixens burlesque! She's the lesbian queen who has kept so many queer parties going in Florida and around the country. From helping make Girl The Party THE party for queer women, to leading the largest LGBTQ+ burlesque troupe in the country, Ivy is living that glitter grind life. But it's not all tassels and thongs. Her and her dancers are committed to making positive change in our community and making sure our allies walk the walk. We learn about the challenges creating safe spaces in queer nightlife, but also the challenges of dating a burlesque performer. Have you booked your flight to Orlando yet? Speaking of Orlando, Carolyn gives her take on Girls in Wonderland, while Melody is stuck thinking about Tampa. Finally, we end with a listener question that comes in multiple choice form.
-Get extra content EACH WEEK, Ad Free episodes, support the pod, and get to know other listeners by joining our Patreon community.
If you can't support the pod on a monthly basis, please consider tipping us through Paypal or purchasing 1-on-1s and cameos through Jemi. We truly appreciate it!
-We've got MERCH.
-For related content, follow us on Twitter, Facebook, Instagram
-Help more dykes find us and Leave Us a 5-star Review if you like what you hear!
-Have a question that you need answered ASAP? Check us out on WISIO.
-Theme song by There Is No Mountain