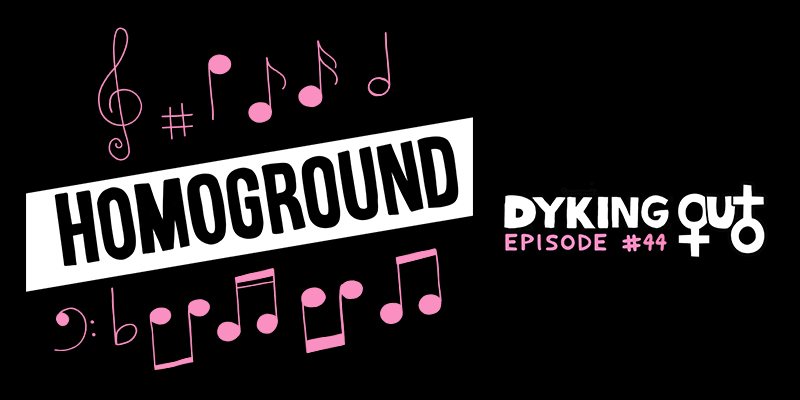 Lynn Casper, curator of queer indie music and founder/producer of Homoground, joins us to dyke out about how her popular and longstanding internet-radio-show-turned-podcast came to be. What's different about music made by queer musicians? How has music by queer musicians changed and evolved over the years? Who should you be adding to your Spotify playlist right now? We recorded this episode before Carolyn left for vacation, when there was a chance she was walking into a parent trap situation and New York was on a mission to turn us all into puddles of sweat. Plus, learn Sarah's ramen hack and wax nostalgic with us about Nickelodeon in the 90s. One last note, the show Carolyn plugged on Friday, July 27 is CANCELLED. So don't show up at Under St. Marks that night…or do if you like surprises!
-Keep the podcast a-lez and gay by donating to our Patreon, where you can get some sapphic swag.
-For related content, follow us on Twitter, Facebook, Instagram, and Leave Us a Review if you like what you hear!