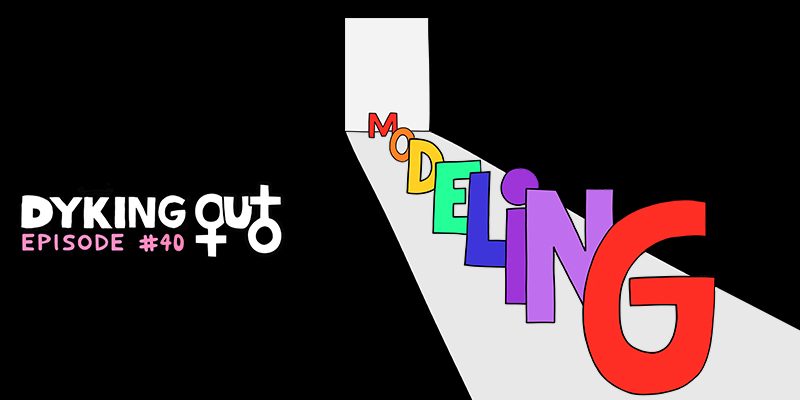 Is the modeling community extra queer, or is it just that everything surrounding Cara Delevingne seems supes gay? We ask comedian and former America's Next Top Model contestant Sarah Hartshorne about the intersection of modeling and sexuality. From a small town in Western Massachusetts to beating out tens of thousands of women for a spot on our favorite Tyra Banks joint, Sarah H. shares the details of what things are like behind the scenes in modeling and reality tv. We also tackle age-old questions like "Is going to bed early a lesbian thing?"
NEW YORKERS: OUR LIVE SHOW IS THIS WEEK THURSDAY, JUNE 21, 7:30 at The Peoples Improv Theater. Get Tickets HERE.
-Keep the podcast a-lez and gay by donating to our Patreon, where you can get some sapphic swag.
-For related content, follow us on Twitter, Facebook, Instagram, and Leave Us a Review if you like what you hear!
BUY OUR OFFICIAL PRIDE SHIRT HERE