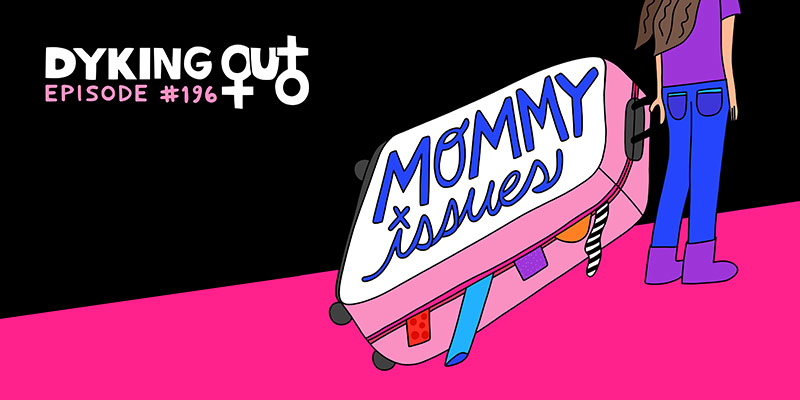 Writer, actor, and podcaster Brittany Ashley (Don't Tell The Babysitter Mom's Dead) joins us to dyke out about the impact of losing her mom at a young age. Don't worry, we have our fair share of laughs along the way. But if you're anything like Melody, keep the tissues nearby. We kick it off by getting all the details on Brittany's recent engagement. Then, Brittany recalls what it was like losing her mom, and how she spent years ignoring the way it affected the relationships in her life. We also talk about how loss can shape your attachment style and the partners you pick. Plus, we discuss how TV and Movie characters who lose their moms early on tend to be queer-coded. Also, find out who Carolyn is stalking this week, and what kind of porn Melody plans on watching with her lover Ali. Finally, we end with a question from a listener who wants our of a toxic friendship.
-Get extra content EACH WEEK, Ad Free episodes, support the pod, and get to know other listeners by joining our Patreon community.
If you can't support the pod on a monthly basis, please consider tipping us through Paypal or purchasing 1-on-1s and cameos through Jemi. We truly appreciate it!
-We've got MERCH.
-For related content, follow us on Twitter, Facebook, Instagram
-Help more dykes find us and Leave Us a 5-star Review if you like what you hear!
-Have a question that you need answered ASAP? Check us out on WISIO.
-Like our theme song by There Is No Mountain? Subscribe to our composer/mixer's youtube channel for more beats and mixes.