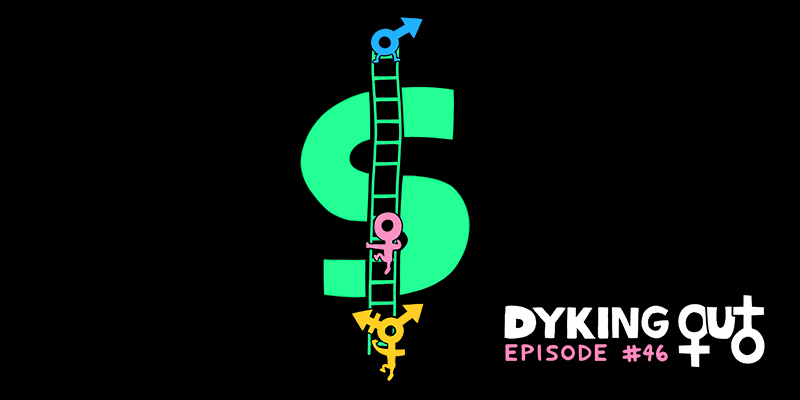 It makes the world go round but often leaves us feeling flat. Writer and producer Muna Mire (CondeNast, Teen Vogue, The Rundown With Robin Thede) joins us to talk about the struggles of being a queer person trying to pursue a creative career. Money is an uncomfortable thing for people to talk about, whether you have too much or not enough, so we try to uncover any ways in which we can make this topic a little less stigmatizing…and we aren't sure if we succeeded. Carolyn also dykes out about seeing The Miseducation of Cameron Post and the preview for Lizzie (#Stewvigny4E), while Sarah recaps the glory of seeing Beyonce and her husband of lesser fame in concert. We also answer a listener question about dating while doing through a divorce.
-Keep the podcast a-lez and gay by donating to our Patreon, where you can get some sapphic swag.
-For related content, follow us on Twitter, Facebook, Instagram, and Leave Us a Review if you like what you hear!