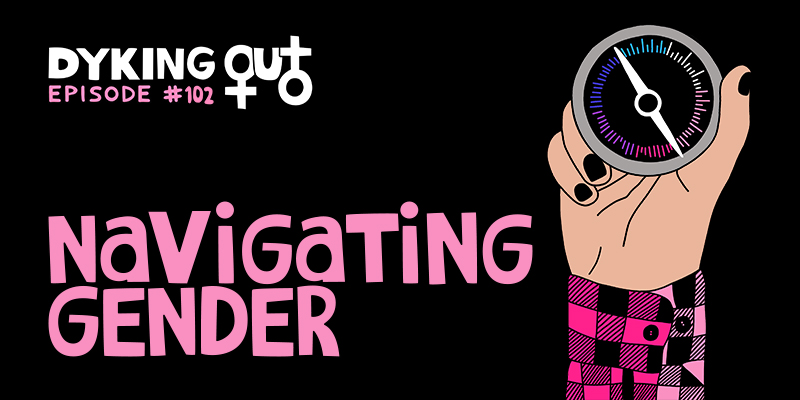 German-born and L.A.-based comedian Annick Adelle joined us to dyke out about Navigating Gender. Annick is exploring the gender spectrum and starting to make decisions about to which extent to transition. We talk about the spectrum of gender and how different everyone's experience with it is, as well as how that can change over time (or not!). How does dysphoria affect identity and our perceptions of gender? What are some of the things people consider when trying to affirm their appearance with how they feel? Of course, it wouldn't be a proper Dyking Out episode without a few detours into topics like Judy Garland, Tegan & Sara, the resistance, and motorcycles. Plus, we answer a listener question about confiding in the subject of a past fling.
-Get extra episodes by joining out Patreon community.
-For related content, follow us on Twitter, Facebook, Instagram, and Leave Us a Review if you like what you hear!
-Like our theme song? Subscribe to our composer/mixer's youtube channel for more beats and mixes.