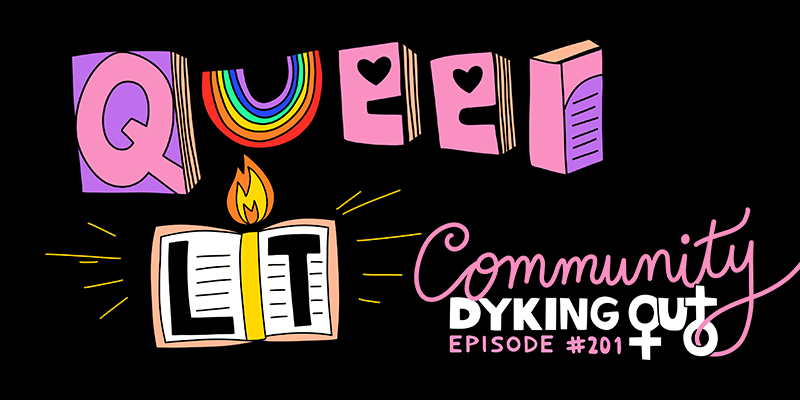 The writing community seems to be getting more queer by the minute. Author Zoe Whittall joins us to talk about her experiences as a queer writer as she releases her latest fiction novel, The Spectacular. Are publishers better about understanding our community? What's the twitter drama all about? Is it okay to have a bisexual murderer as a character? Plus, we talk about Zoe's next project involving one of Carolyn's favorite topics. Support Zoe and your local book store by getting The Spectacular today! Also, Melody goes even deeper into astrology, and Carolyn fulfills all the gay aunt stereotypes. Finally, we end on a listener question about how to find the queers at her college.
-Get extra content EACH WEEK, Ad Free episodes, support the pod, and get to know other listeners by joining our Patreon community.
If you can't support the pod on a monthly basis, please consider tipping us through Paypal or purchasing 1-on-1s and cameos through Jemi. We truly appreciate it!
-We've got MERCH.
-For related content, follow us on Twitter, Facebook, Instagram
-Help more dykes find us and Leave Us a 5-star Review if you like what you hear!
-Have a question that you need answered ASAP? Check us out on WISIO.
-Like our theme song by There Is No Mountain? Subscribe to our composer/mixer's youtube channel for more beats and mixes.